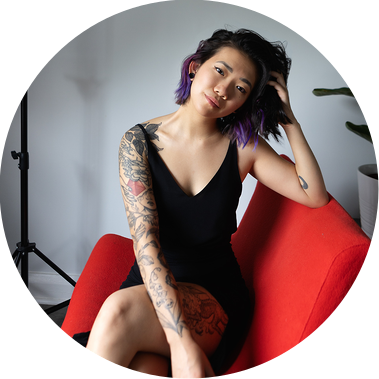 About
Kimberly Lee (she/her) is an award winning freelance photographer based in Toronto. She specializes in food, beverage, and product photography. Collaborating with global clients, she creates engaging photos and short videos from concept to publication.

Kimberly is a second generation Chinese-Canadian with conversational fluency in Cantonese. She has exhibited internationally with her fine art practice utilizing medium format photography, alternative historical processes and mixed media.

Her commercial clients include Jim Beam, Instant Pot, Facebook CA, Crayola, General Electric, The Food Network, Johnsonville, The Macallan, and more.
See below for past clients.
Get in touch! All consultations are complimentary.
There is no project too small.
Email: kimberlyleephoto@gmail.com
Instagram: @Kimberlylee_
Offered: Photography/Stills, Stop Motion, Short social videos, Pre Production, Post Production, Retouching